Field Trips to Bhandardhara, Raigad
Industrial Visit to Pune
Social Work
Field Visit to Harihareshwar
2 day Visit at AIR Studio, Mumbai
T.Y. B.M.M. students along with B.M.M. Co-ordinator - Ms. Alpana Sharma visited Bhandardhara, Raigad district on 28th and 29th July, 2017 to shoot a travel advertising campaign based on the theme - Nature as a part of their subject.
The trip focussed on capturing the beauty of the place in all possible ways.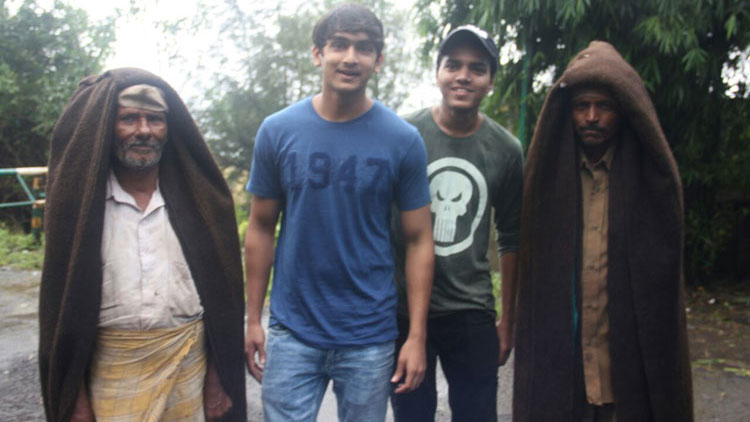 F.Y. B.M.M. Pune Industrial Visit
The F.Y. B.M.M. students were taken on an Industrial Visit to Pune, on the 2nd and 3rd July, 2017. The students first visited the Film and Television institute in Pune. They were enlightened on the technical aspects and the working of the equipments. On the next day, students were taken to the Kesari (Marathi Newspaper) office and Museum. At the Museum, students were allowed to have a look at the things used by Bal Gangadhar Tilak. Then at the Kesari office, they were explained and also shown the manufacturing of the Newspaper. Then the journey continued and also ended with students visit to The Shaniwarwada fort and the view of the hills at Lonavala.
AMA - Social Work
"It is true that the only way to receive is to give."
Giving is indeed, the most beautiful way of showering our blessings to the needy ones. Department of Mass Media along with its faculty - Mrs. Lakshmi V. distributed snacks at Balgram Ashram, Khandeshwar on 21st July, 2017.
Enthusiastic B.M.M. students also performed for the ashram kids and spent quality time with them.
Field Visit for S.Y.B.M.M.
Students of S.Y.B.M.M. along with Ms. Alpana Sharma-B.M.M. Co-ordinator had been to Harihareshwar, Maharashtra for one day trip in order to shoot a travel documentary. This trip gave students hands on experience for on site shoot, camera handling, narrative skills, technical know how and a space to explore one self.
It was a wonderful and one of its kind experimentation which helped the students to taste the life of a travel journalist.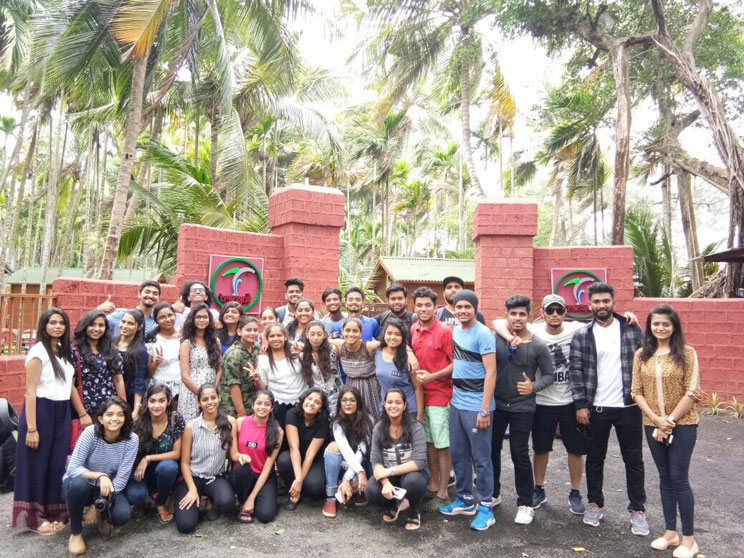 Students of TYBMM and SYBMM had been to All India Radio (AIR) studio as a part of their educational visit on 15th and 16th June, 2017 in good numbers. They were enlightened about various skills required to become a Radio Jockey along with the visit to technical set up of the studio. Students got the chance to interact and clear their queries with RJs, technical staff and also had an enlightening session with Mr. Anand- Senior announcer at AIR. Sir addressed the students and explained about the pitch, tone, voice and ethics of being a media person.
It was an enriching session and the visit was an eye opener for many of the students.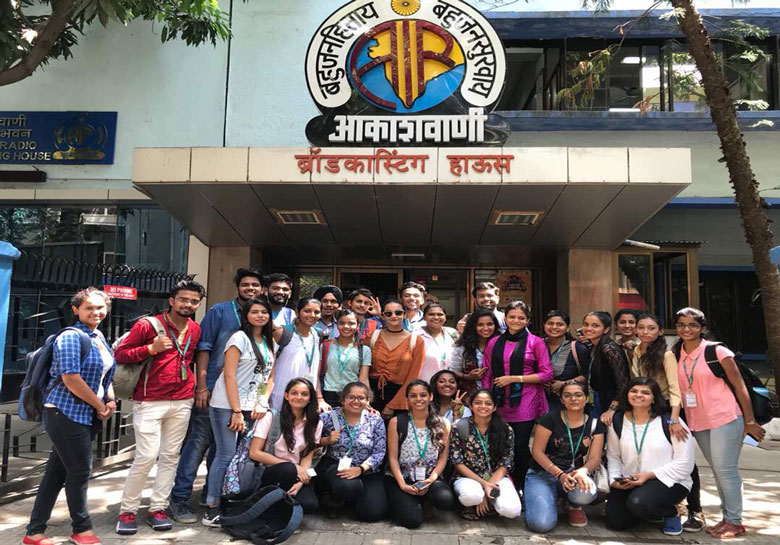 B.M.M. News and Events 2016-17
Inter-Collegiate Paper Presentation Competition
National Workshop
The First Attempt
IV to Igatpuri
Syllabus Revision Workshop
B.M.M. Student wins 'Best Paper' award at Inter-Collegiate Paper Presentation Competition
23rd February, 2017, New Panvel: Ms. Raveena Menon a T.Y.B.M.M. Advertising student from Pillai College of Arts, Commerce and Science won the First Prize in an Inter-Collegiate Paper Presentation Competition for students on 'Digital India – Challenges Ahead' organized by the Karnala Sports Academy Barns College of Arts, Science and Commerce at New Panvel. The event comprised of 3 streams – Information Technology, Commerce and Arts.
The Digital India program is a flagship programme of the Govt. of India with a vision to transform India into a digitally empowered society and knowledge economy. It was launched on 1st July, 2015 by P.M. Narendra Modi. The students had to choose a theme and conduct a detailed research on it, where-after the research work had to be explained through a Power Point Presentation based on certain guidelines. The presentations were judged by Dr. Farhat Shaik and the best three papers were awarded and felicitated by the CEO of KSA Barns College.
Ms. Raveena Menon won 'The Best Paper Presentation Award' for her outstanding research work on the topic 'Demonetisation and its impact on the common man'.
The patrons for the event included Hon. Shivdas Kamble (CEO of Barns) along with Event Advisors, Dr. Shivaji D. Sargar (HOD in English, UOM) and Mr. K. K. Bhoir (Principal of KSA Barns College).
The event was a grand success, where students (Undergraduate, Post Graduate and MBA) were given an opportunity to present their best research work in the most creative way and to develop a level of confidence in them.
National Workshop on Science Films Making at Pillai College
A Three Day National Workshop on Science Films was held at Dr. K. M. Vasudevan Pillai Campus in New Panvel from 27th to 29th January, 2017. It was jointly organized by Vigyan Prasar, Department of Science and Technology, Government of India and Department of Mass Media, Pillai College of Arts, Commerce and Science.
The workshop aimed at sensitizing students towards science communication through the medium of motion pictures. It also provided students with a hands-on experience in science film making. 60 students from various colleges all over India participated in the workshop.
Inaugural Ceremony
Mr. Murzbaan Shroff
Ms. Arunaraje Patil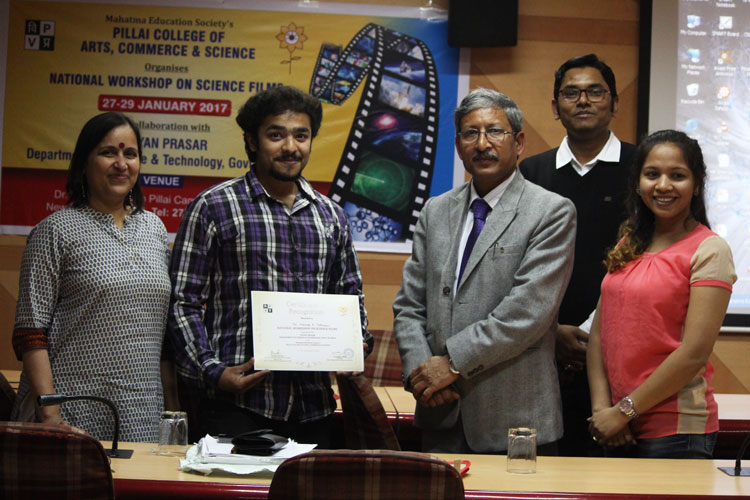 Participant with Resource Persons at Valedictory Ceremony
Practicals
Theory
With Chairman Dr. K. M. Vasudevan Pillai
Last Day
Veteran Filmmaker and National Award winner, Ms. Arunaraje Patil was the Chief Guest of Honour at the inaugural ceremony. Her documentary on autism 'Breaking the Glass Wall' was screened during the opening ceremony.
The sessions were conducted by Dr. C. M. Nautiyal – a renowned scientist and science communicator from Lucknow, Ms. Seema Muralidhara – Television Producer - Director from Mumbai and Mr. Ritesh Taksande – Director from Pune.
Mr. Murzbaan Shroff, author of 'Breathless in Bombay' was the guest speaker on the second day of the workshop. He conducted a session on 'Creating issue based, character based fiction.'
'We learnt that the movies like Star Wars are not the only way to make science films but there are lot of other topics which should be brought in front of people.' said Mamta Motwani, a participant. 'The workshop helped me learn the importance of research, scripting & editing as well as how to use film as a medium to communicate various issues in the society.' said Saurabh Kekan another participant in the workshop.
Mr. Nimish Kapoor, Head of Science Films' Division at Vigyan Prasar, praised Pillai College for its excellent infrastructural facilities and coordination provided throughout the workshop. "It was a pleasure to conduct the workshop here. The management, teaching staff and student volunteers were very cooperative." said Mr. Ritesh Taksande.
There was no fee charged for participating in the workshop. The outstation students were also given a free accommodation by Pillai Collge at their hostel. The participants received a 'Certificate of Recognition' at the valedictory ceremony.
The First Attempt
The students of S.Y.B.M.M. arranged a 'Red Carpet Premier' for the short films they made as a part of 'Understanding Cinema' subject. The event, aptly named 'The First Attempt' showcased 11 short films made by 11 teams from one class (S.Y.B.M.M.). The Parents, cast and crew along with their family members were invited for the screening. Social Experiment videos made by T.Y.B.M.M. Advertising students were screened first at the event followed by the 'National Anthem' after which, Dr. Daphne Pillai, Principal of PCACS inaugurated the event by lighting the lamp.
Dr. Daphne Pillai inagurates the event
Students singing National Anthem
Team S.Y.B.M.M.
Co-ordinator of B.M.M. as well as subject teacher for Understanding Cinema, Ms. Nitya R. Krishnan invited the 11 teams onstage and asked the students to introduce their films. The screening began with the short film titled 'The Curse'. Both students and their parents thoroughly enjoyed the event.
Industrial Visit to Igatpuri, Nashik
The Students of T.Y.B.M.M. were taken for an Industrial Visit to Igatpuri, Nashik on 8th – 9th August, 2016. The two days and one-night trip included visit to All India Radio, Dadasaheb Phalke Memorial, Stupa, Sula Wines at Nashik and Vipassana Meditation Centre at Dhammagiri, Igatpuri.
All India Radio
Breakfast on the way
igatpuri Vipassana Meditation Centre
Interactive session Sula Wines
Interatcive session All India Radio
Interective session All India Radio
Phalke Memorial
Phalke Memorial
Stupa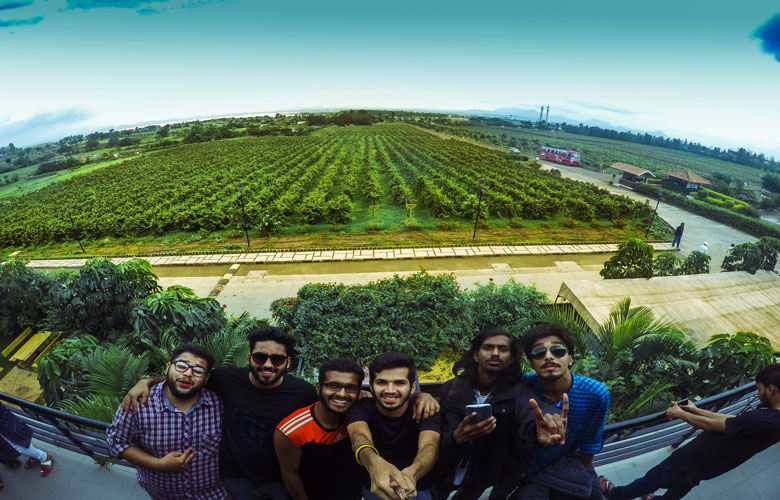 Sula Wines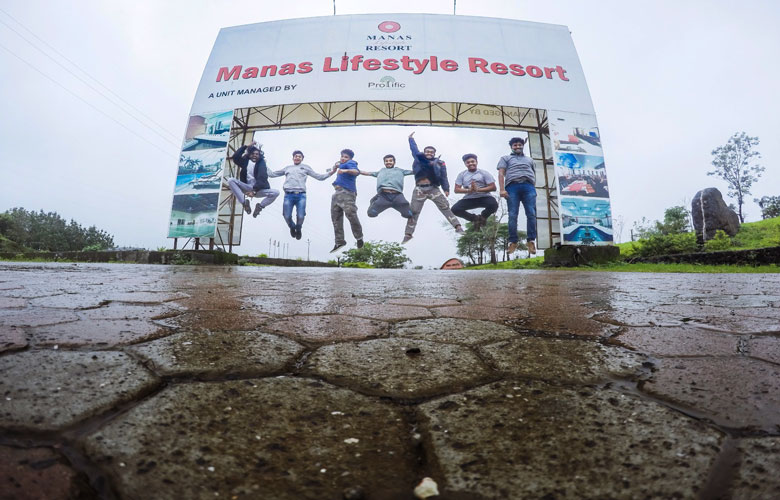 The Resort
Vipassana Meditation Centre Igatpuri
B.M.M. Coordinator Ms. Nitya R. Krishnan and Assistant Professor Suraj Uchil accompanied the students on the trip. The students were not only given a tour of the places they visited but also interactive sessions with the employees were held at All India Radio and Sula Wines. The students asked questions related to media planning and buying, programming, production and transmission at Radio Station whereas, they studied brand building and marketing apart from the process of wine making at Sula Wines.
The students also took part in a 10-minute introductory meditation session at Vipassana meditation centre.
The students thoroughly enjoyed the trip and came back entertained as well as enlightened by the knowledge they gathered directly from the Industrial Visit.
One Day Workshop on 'Revised Syllabus and Question Paper Pattern of T.Y.B.M.M. (Semester V)'
The Department of Mass Media (B.M.M.) in association with Board of Studies in Mass Media (B.M.M.), University of Mumbai, organized One Day Workshop on 'Revised Syllabus and Question Paper Pattern of T.Y.B.M.M. (Semester V)' Journalism and Advertising on Saturday, 2nd July, 2016. The Chairman of Board of Studies, Mr. Sunder Rajdeep and board of studies members Dr. Navita Kulkarni and Professor Renu Nauriyal graced the occasion as well as addressed the audience. B.M.M. faculty from all over Navi Mumbai as well as Mumbai, participated in the workshop.
Chairman, Dr. Sunder Rajdeep addressing the audience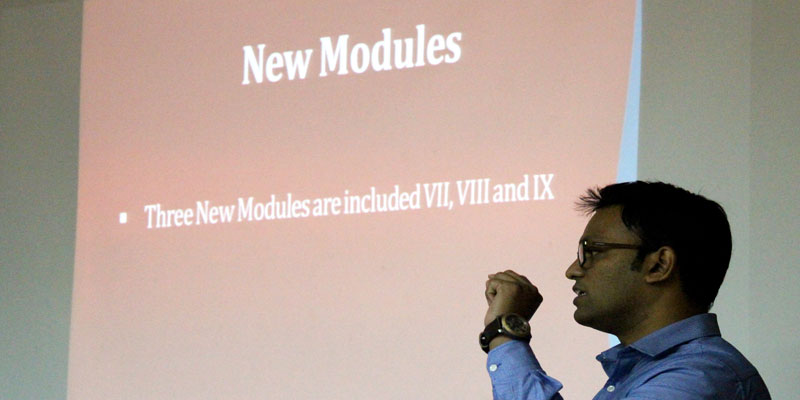 Resource Person, Prof. Pradeep Shashidharan speaks on the subject ' Media Planning & Buying'.
Chairman, Board of Studies Members and Resource Persons with our BMM faculty.
B.M.M. Term End Activity Report (November 2015 - March 2016)