Department of Mass Media hosted 'Red Carpet' event for parents and other staff members on 28th February, 2018 with full zest and fervor in the college auditorium. The short films made by S.Y. B.M.M. students were displayed on the big day and feedbacks were given, the films varied from topics like gender equality, values system, education, solutions to stress and many such issues pertaining to the Indian society.
It was a moment of pride to see the students' films screening in from of their parents.
Arts and Media Association (A.M.A.) screened two movies for B.M.M. students on 29th and 30th January, 2018 with a single focus to teach how to critically appreciate the movies and understand the intentions of the moviemaker.
Following movies were screened:
Men, Women & Children (2014) by Jason Reitman
Brigsby Bear (2017) by Dave McCary
Jason Reitman's vision was to showcase the ill effects of excessive use of internet and how the lives of these teenagers and their parents get affected.
Whereas Dave's movie beautifully illustrates that there are times when the world is big and scary that should not make you stop following your passion. Love, Live and Pursue your Passion.
The movies were interpreted to the fellow students of B.M.M. dept. by Vikrant Pujari a student from Second Year B.M.M.
S.Y. and T.Y. B.M.M. students visited ISDI, Design and Media Institute, Lower Parel on 4th December, 2017 as a part of Industry Visit. The students engaged in some of the finest learning workshops ranging from ad agency, start up, how to be an ideal media analyst and creativity in performing jobs by great minds of the industry.
The sessions were conducted by the media personnel which gave an insight to the students about the actual working of media.
Post sessions the students took a campus tour to ISDI and noticed the upgraded technology used to teach softwares and animations.
Interaction with the experts was truly enriching for the students.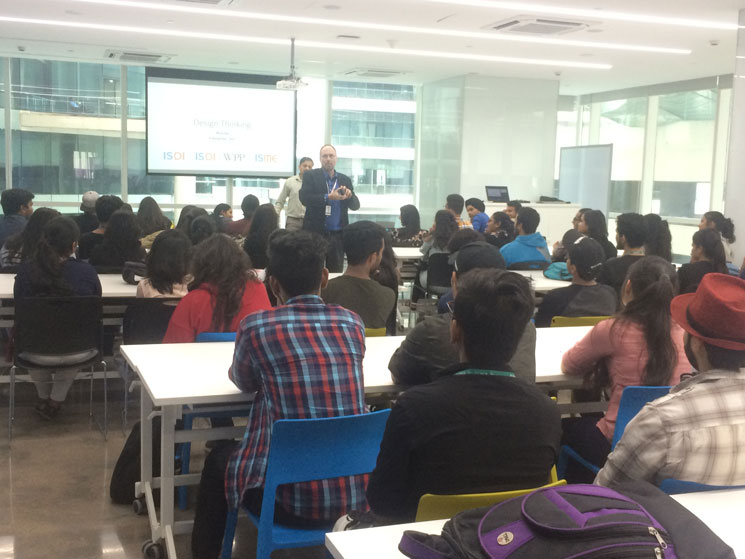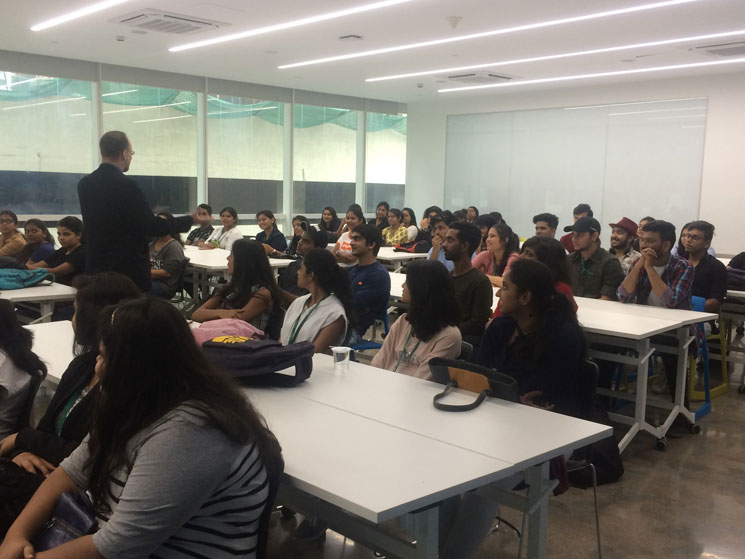 This year the B.M.M. students visited the 48th International Film Festival of India held in Goa from 21st – 26th November, 2017.
Students witnessed movies from classics to regional, Italian cinema to French cinema, talks by experts on topics like digital India and role of movies, Session by Dangal movie writer and so on and so forth. This 7 days fest was a treat to not just the movie lovers but also lovers of cinema like B.M.M. students. We happened to meet directors, actors and theatre people who made it worth the visit.
Overall, a good learning along with fun at Goa.