Certificate Course in Social Media Marketing
Certificate Course in Social Media Marketing
Certificate Course in Social Media Marketing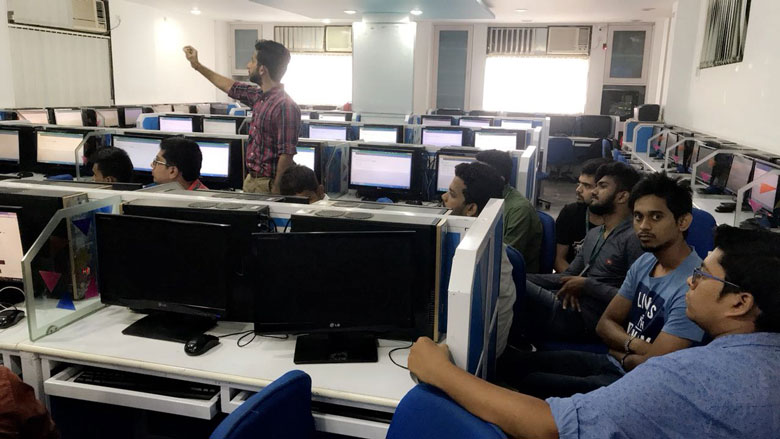 Certificate Course in Social Media Marketing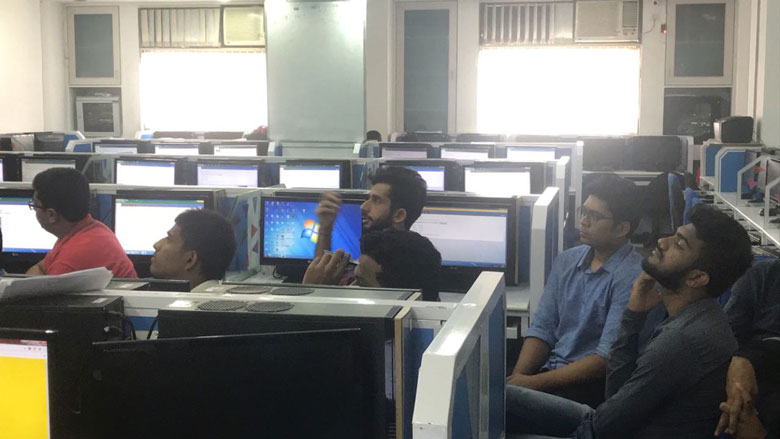 Certificate Course in Social Media Marketing
Certificate Course in Social Media Marketing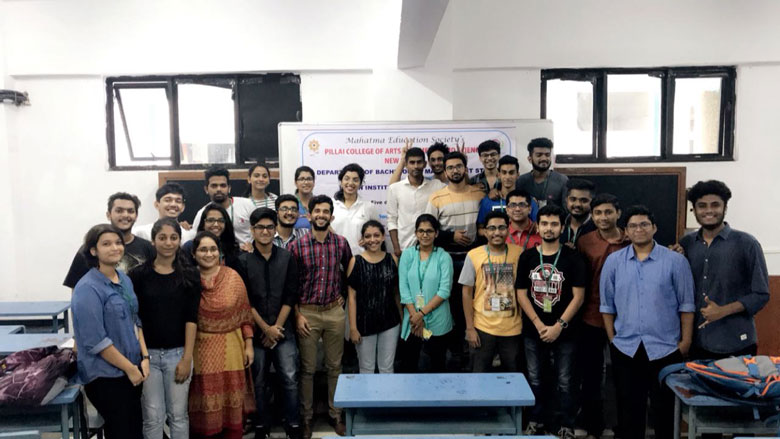 Certificate Course in Social Media Marketing
Certificate Course in Social Media Marketing
Name of Certificate Course
SOCIAL MEDIA MARKETING
Conducted by
IIDE (Indian Institute of Digital Education)
Objective of Course
1. Main Objective: Fill in the 'employability gap'
2. Cross training – Interdisciplinary Education
3. Bring in Digital Marketing as career opportunities
4. Practical Application of their learning's.
Duration
15 hours (3 hour/day, 5 days) from 8th to 12th August, 2017
Fees per student
4,000
No. of Student enrolled
37
How did student benefit
1. Learn a new skill during their graduation tenure
2. Understanding career opportunities by learning new subjects and also possibly working in such areas as interns.
3. Add value to their resume.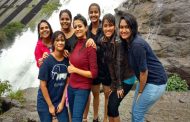 T.Y. B.M.M. students along with B.M.M. Co-ordinator – Ms. Alpana Sharma visited Bhandardhara, Raigad district on 28th and 29th July, 2017 to shoot a travel advertising campaign based on the theme – Nature as a part of their subject.
The trip focussed on capturing the beauty of the place in all possible ways.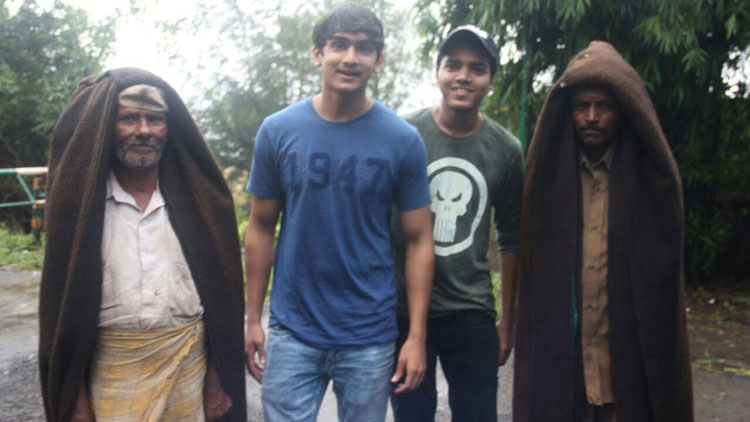 Students of S.Y. B.M.M. along with Ms. Alpana Sharma – B.M.M. Co-ordinator had been to Harihareshwar, Maharashtra for one day trip in order to shoot a travel documentary. This trip gave students hands on experience for on site shoot, camera handling, narrative skills, technical know how and a space to explore one self.
It was a wonderful and one of its kind experimentation which helped the students to taste the life of a travel journalist.
The F.Y. B.M.M. students were taken on an Industrial Visit to Pune, on the 2nd and 3rd July, 2017. The students first visited the Film and Television institute in Pune. They were enlightened on the technical aspects and the working of the equipments. On the next day, students were taken to the Kesari (Marathi Newspaper) office and Museum. At the Museum, students were allowed to have a look at the things used by Bal Gangadhar Tilak. Then at the Kesari office, they were explained and also shown the manufacturing of the Newspaper. Then the journey continued and also ended with students visit to The Shaniwarwada fort and the view of the hills at Lonavala.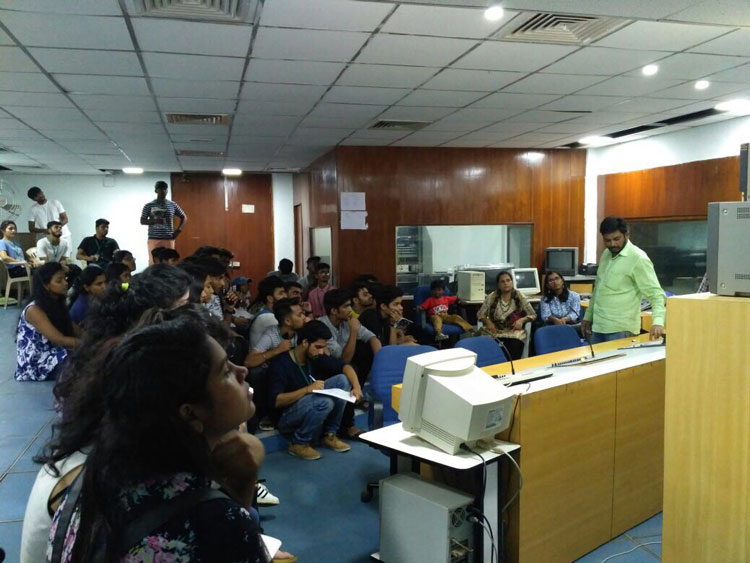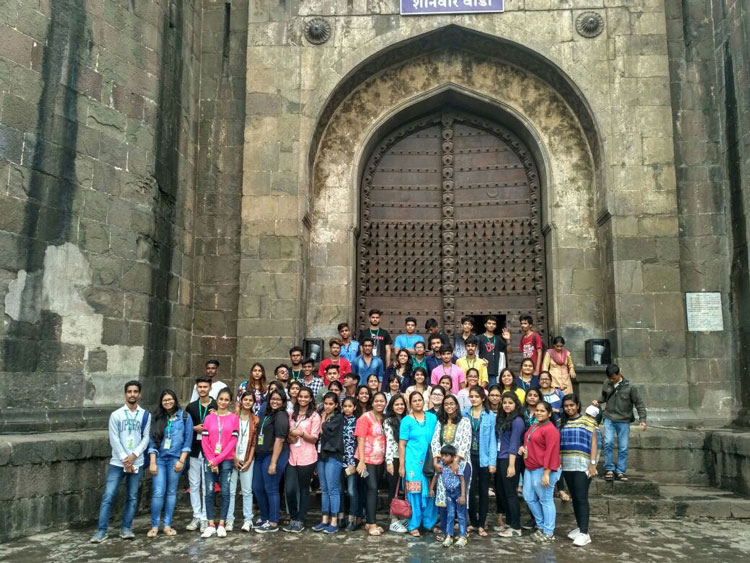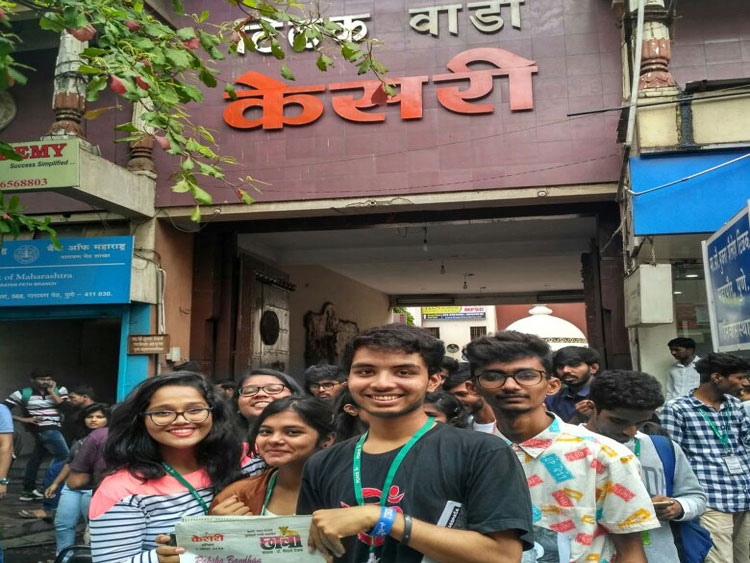 Students of T.Y. B.M.M. and S.Y. B.M.M. had been to All India Radio (AIR) studio as a part of their educational visit on 15th and 16th June, 2017 in good numbers. They were enlightened about various skills required to become a Radio Jockey along with the visit to technical set up of the studio. Students got the chance to interact and clear their queries with RJs, technical staff and also had an enlightening session with Mr. Anand- Senior announcer at AIR. Sir addressed the students and explained about the pitch, tone, voice and ethics of being a media person.
It was an enriching session and the visit was an eye opener for many of the students.