Pillai College of Arts, Commerce & Science (Autonomous) organized an Education Fair (Career Counselling Programme) on 10th December, 2022 to help high school students to make an informed decision regarding selection of career path after 10th / 12th. It saw enthusiastic participation from various Schools and Junior Colleges. More than 600 students and Parents visited the Education Fair. Career counselors, Educational Panelists, Workshops and Educational Activities gave a good understanding of the numerous options students have today for Higher Education.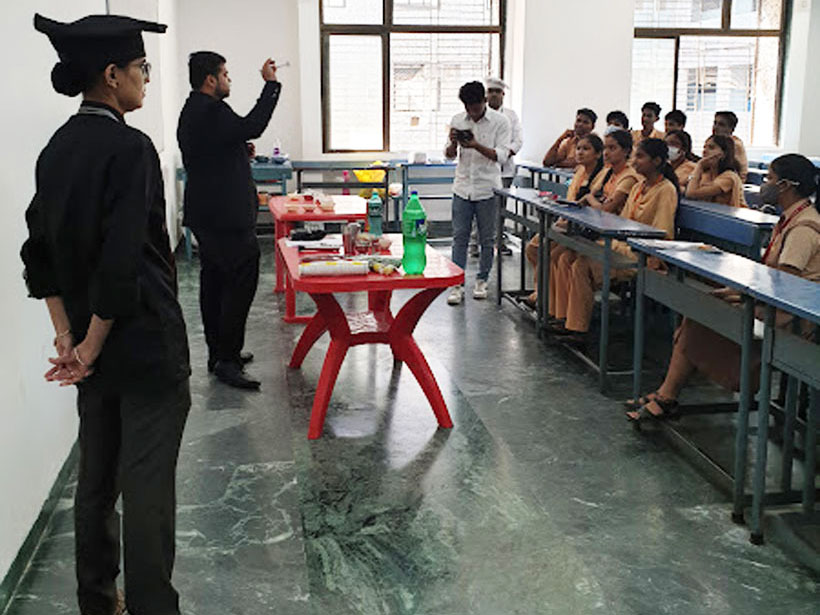 Education Fair Hosp Workshop
Education Fair Set up
Education Fair Set up
Education Fair Stalls
Education Fair Web Development Workshop
Exhibits
4 Stars for PCACS in Ministry of Education Institution's Innovation Council Annual Performance Result, 2021
Only Arts, Commerce & Science College in Mumbai to receive 4 stars
Amongst top two Arts, Commerce & Science Colleges in Maharashtra to receive 4 stars
Congratulations to all the stakeholders!!
Department of Business Management of Mahatma Education Society's Pillai College of Arts, Commerce & Science (Autonomous) in association with Research Centre and Board of Industry – Academia Partnerships is organizing Seven Days National Online Workshop (for FDP or Course work) on "Research Methodology".
🗓️ FDP Dates: 26th May to 1st June, 2021
🕰️ Time: 11 a.m. to 4 p.m.
Coordinator:
📌 Mrs. Nithya Varghese, Department of B.M.S.
☎️ 8108408106
📌 Registration Fee: Rs. 750/-
Payment Link: https://pages.razorpay.com/PCACSFDP2021
Limited seats are available. Organizers will confirm participation two day prior to the FDP.
📌 E- Certificates and physical certificates will be provided to all delegates after successful registration and attendence of the seminar.
To register please join any one of the whatsapp groups –
Research Methodology Group: https://chat.whatsapp.com/GjDruiS5Ypj1LhbpMDVa3c
After joining please fill the registration form with payment confirmation
📌 Registration Link:
https://docs.google.com/forms/d/e/1FAIpQLSfnRFlkw-XAn6RviDS7HW8vdERIqOO-pZVnWWBQ5LUXVHCSwg/viewform?usp=sf_link