Department of IT/CS celebrated the Golden Saturday with Alumni on account of completion of 50 years of M.E.S in 2020. The event was held on Saturday, 2nd March, 2019.
The lamp lighting ceremony done by Alumni
Alumni of IT/CS Department
Prof. Shubhangi Pawar presenting Pillai merchandise t-shirt to the alumni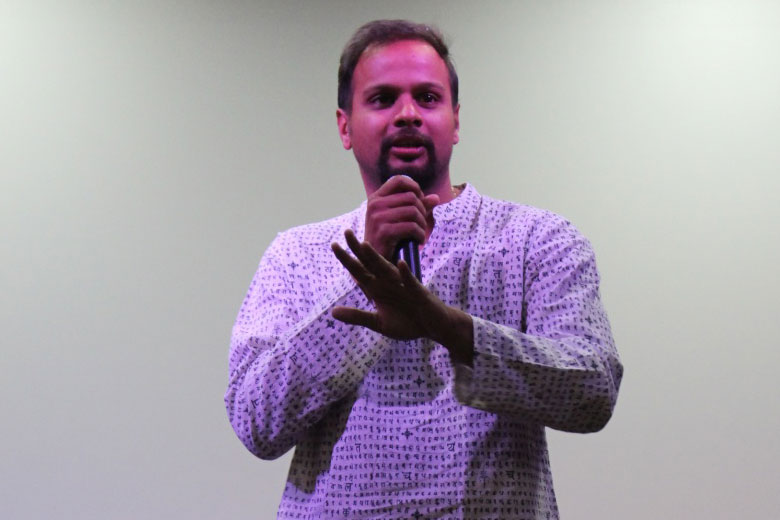 Alumni sharing his experience in PCACS
Tabla performance by the student
Singing performance by the 'Playlist' band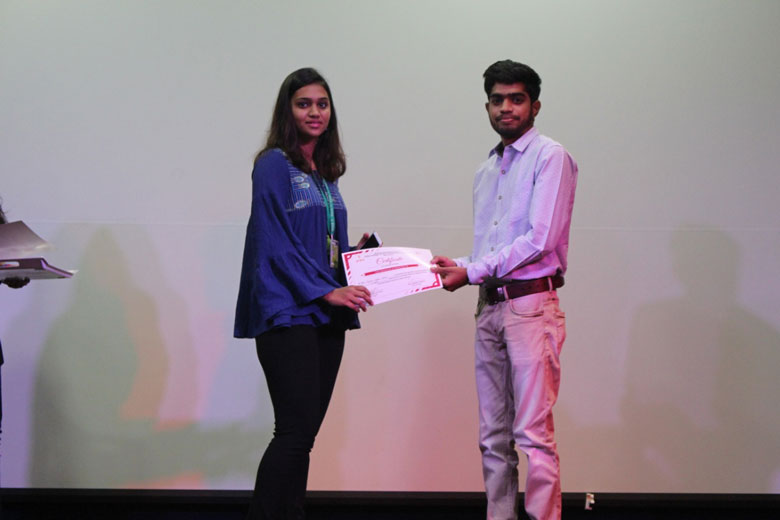 PCACS student felicitated with certificate for her contribution in extra-curricular activities by the Alumni
The event was organized by Computer Association Committee of IT/CS department consisting of students and faculty members.
The event started by the lamp lighting ceremony done by our alumni and began with the award ceremony felicitating the alumni and students of IT/CS department who brought laurels to the college by participating and winning in various sport events, competitions organized by the University Of Mumbai.
Annual award was distributed along with a session on "Inspirational Stories by Alumni" for which Mr. Amandeep Singh, Mr. Nitish Patil, Mr. Ravindra Vilas Malpute, Mr. Shashank Pathare, Mr. Sukhdeep Singh, Mr. Tanay Vilas Patil, Mr. Varun Nair, Mr. Vikith Jain, Mr. Ankit Goregaonkar, Mr. Prashant Shivhare, Mr. Bishal Bose, Ms. Basanti Pun and Mr. Sanket Chinatamani Gangare, alumni of I.T & C.S were invited as guest. There was an award ceremony as well for the students of all departments, who excelled in extra-curricular activities such as sports, inter-college project competitions, gaming events, technical events, etc. These winners were felicitated with certificates by the alumni.
The function also witnessed some amazing dance performance, singers singing in their melodious voice which was appreciated by everyone present for the event.
The event concluded by the most prestigious award of the department that is the 'Student of the Year' award.