On 17th June, 2017 a Career Counseling Seminar for T.Y. B.Sc.I.T. and T.Y. B.Sc.I.T. C.S. was conducted.
Resource person:
Our Alumni, Ms. Madhushree Patil, Software Engineer, TCS ; Mr. Ravindra Malpute, Jr. Software Engineer, Zensar Technologies; Mr. Omkar Ghag, Sr. Digital Analyst, eClerx Services Ltd.; Mr. Ketan, Software Engineer, JP Morgan; Mr. Niral Panchal, SOC Analyst, Zensar Technologies, Bishal Bose; Hemant V. Balani.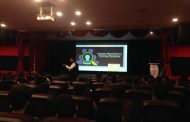 Placement Cell organized a one day Workshop for T.Y students of all streams in 7th floor Auditorium on 10th June, 2017.
Resource person:
Mr. Vinay Raikar from Campus Credentials
Topics covered:
How to prepare CV
How to face Interviews
How to actively participate in Group Discussions
It was very nice and students got many inputs about the corporate culture and about the companies. Students thoroughly enjoyed the session.
The placement cell had conducted a campus drive for T.Y.B.Sc. Biotechnology course on 12th January, 2017. Lilac Insights is India's leading provider of evidence based genetic services with a special focus in the area of Maternal and Fetal Health, Newborn Health and Oncology.
Following students from T.Y.BSc. Biotechnology have been selected by Lilac Insights Pvt. Ltd. in the campus interview:
Mr. Ashwin Naidu
Ms. Rutuja Yelmar
Ms. Riddhi Jore
Ms. Pallavi Jadhav
Ms. Shruti Jadhav
Mr. Shubham Bendre
The Biotechnology Placement Cell conducted a career guidance lecture on 16th August, 2016 for B.Sc. and M.Sc. Biotechnology students in 7th Floor Auditorium. Mr. Abhilash Das, an Alumnus of the college who is working as a Senior Production Executive in Reliance Life Sciences was the resource person. Prof. Padmaja Ghanti, Head of PCACS Placement Cell & Prof. Gopakumar Pillai, Biotech Placement in charge welcomed and introduced the guest.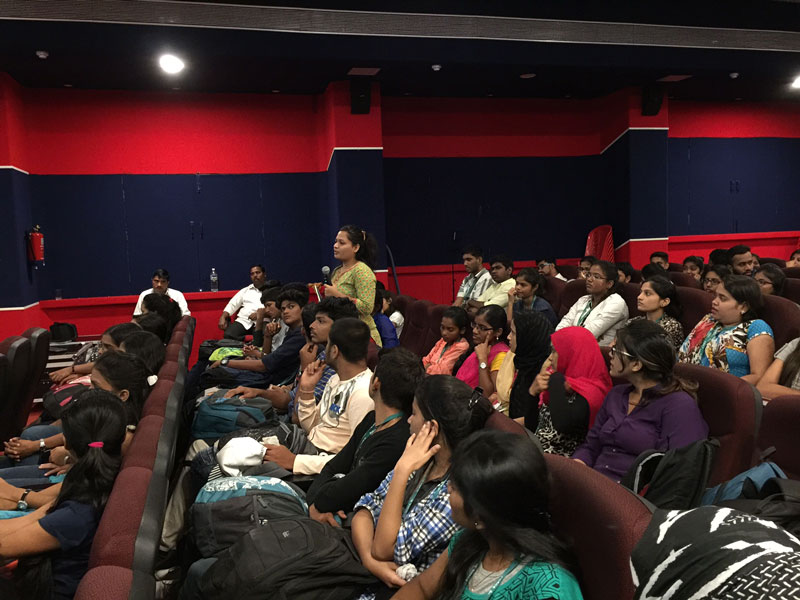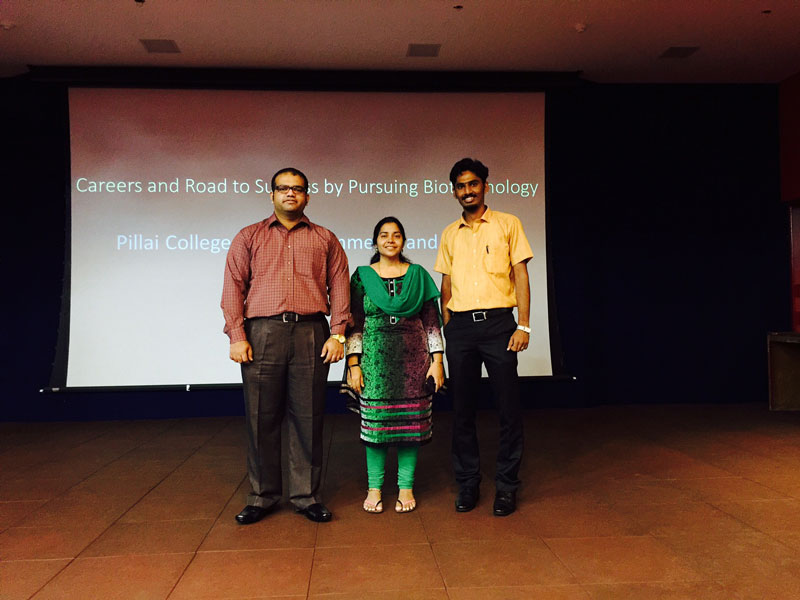 Mr. Abhilash Das explained the students about ways to develop industry relevant skills and knowledge and motivated them to explore different avenues in the field of Biotechnology. He shared his experience in the area of Research and Production and also discussed about job prospects in Reliance Life Sciences and other companies he has worked earlier. He enlightened and guided the students in various career aspects where the students can aspire and initiate their career. The presentation and interaction of the speaker was very effective, wherein he showed many related visuals. The students interacted enthusiastically and the resource person answered their queries and cleared their doubts.
The session came to an end with a vote of thanks by Prof. Gopakumar Pillai and the student representative, Ms. Reema Shrivastava. Overall, the lecture was very informative and encouraging and was well perceived by the students.
Prof. Gopakumar Pillai
Biotech Placement In charge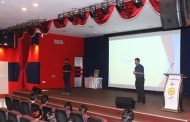 Placement Cell conducted Career Guidance Session for T.Y. B.Sc. (I.T.) and T.Y.B.Sc. (C.S.) students on 18th June, 2016 in the auditorium (7th Floor, Dr. K. M. Vasudevan Pillai Campus, New Panvel).
Head of the Placement Cell Mrs. Padmaja Ganti inaugurated the event. Mrs. Shubhangi Pawar, a member of the Placement Cell members informed, all the rules and regulations related to placement, to the students. The session was attended by 300 students.
Showstoppers of the event were some of our Alumni, who are well placed in renown software companies. They guided and shared their work experience with our T.Y. students.
Alumni invited for the event were :-
Mr. Rahul Mhatre, Project Leader, L&T Infotech
Mr. Nilesh Gupta, Human Resource Manager, Wipro Pvt. Ltd.
Mr. Aditya Kaushik, Technical Support, Wipro Pvt. Ltd.
Mr. Anmol Shrivastav, Linux Support, L&T Infotech
Following points are the highlights of the discussion
Whether to go for post-graduation or not?
How to select desired company?
Different categories of job opportunities in IT industry.
How to select the correct Career path?
How to face campus interview?
Dos and don'ts for technical interview.
Scope of I.T. and C.S. syllabus in industry.
Languages which are currently in boom.
Certification courses and their use.
The Department of I.T. and C.S. invited one of its Alumni, Mr. Anmol Srivastav, Sharepoint Administrator at L&T Infotech (Airoli) on 17th December, 2015. He discussed the importance of Campus Placements and critical situation of Jobs in the I.T. Industry. His interesting talks gave a real food for thought to the students and triggered a healthy discussion related to career prospects of young techies.
For third year students campus placement organized by Mobi Soft company.
Third year students also participated in campus placement of Nokia.