Industrial Visit: A group of 100 students of F.Y., S.Y., T.Y.B.Com. with Dr. Aarti Sukheja and Dr. Rinkoo Shantnu visited Maganlal Chikki Factory at Lonavala on 9th December, 2016.
The visit acquainted the students with the production and marketing process of preparing chikki and other items of the said factory.
Brief demonstration of different processes was given such as ways / sources of procuring raw materials required for making chikki, crushing of groundnuts and other raw materials, mixing all the elements, preparing glucose which is required for one of the processes, layering the chikki and cutting them in different desired / required shapes, then wrapping it in plastic and packing them into boxes, storing and distributing them. It was an informative and enjoyable visit.
The Students of T.Y.B.M.M. were taken for an Industrial Visit to Igatpuri, Nashik on 8th – 9th August, 2016. The two days and one-night trip included visit to All India Radio, Dadasaheb Phalke Memorial, Stupa, Sula Wines at Nashik and Vipassana Meditation Centre at Dhammagiri, Igatpuri.
All India Radio
Breakfast on the way
igatpuri Vipassana Meditation Centre
Interactive session Sula Wines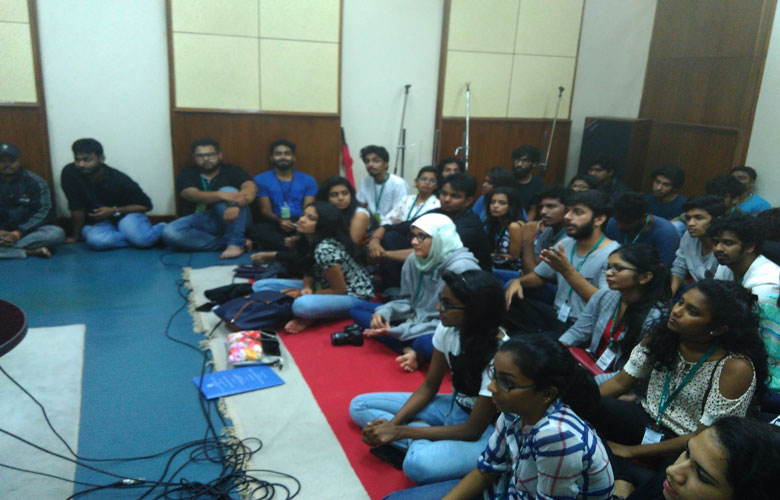 Interatcive session All India Radio
Interective session All India Radio
Phalke Memorial
Phalke Memorial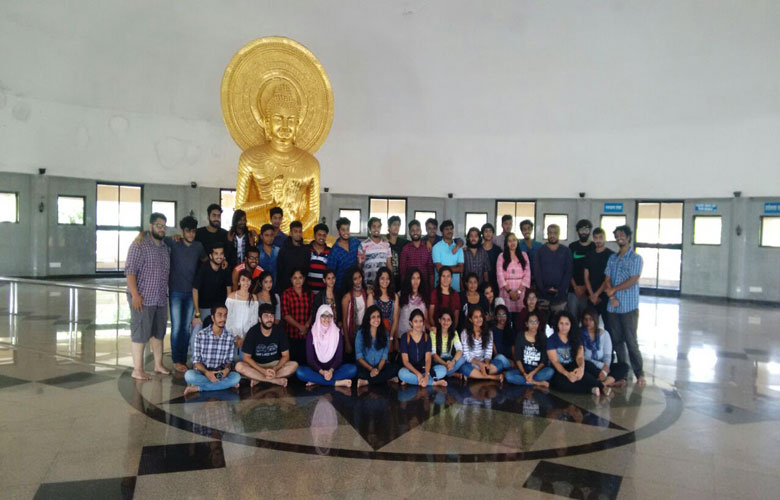 Stupa
Sula Wines
The Resort
Vipassana Meditation Centre Igatpuri
B.M.M. Coordinator Ms. Nitya R. Krishnan and Assistant Professor Suraj Uchil accompanied the students on the trip. The students were not only given a tour of the places they visited but also interactive sessions with the employees were held at All India Radio and Sula Wines. The students asked questions related to media planning and buying, programming, production and transmission at Radio Station whereas, they studied brand building and marketing apart from the process of wine making at Sula Wines.
The students also took part in a 10-minute introductory meditation session at Vipassana meditation centre.
The students thoroughly enjoyed the trip and came back entertained as well as enlightened by the knowledge they gathered directly from the Industrial Visit.
The Department of I.T. and C.S. organized an Industrial Visit to Wipro Technologies, Pune on 23rd February, 2016. 135 students and 3 faculty members visited the company. There a seminar was organized for the students about the latest technologies they are using and their forthcoming projects.
The proud moment was when our ALUMNI working with WIPRO shared their experiences and discussed about MS Progamme and WIPRO Training.
The students of M.Sc.I.T. of PCACS visited Bhabha Atomic Research Centre on 23rd February, 2016 under the industrial training programme unit active in college. In order to encourage the growth of scientific / technological research in the country, the post-graduate students were taken to visit BARC campus at Trombay to get a glimpse of its world class facilities. It is a premier multi-disciplinary Nuclear Research Centre of India having excellent infrastructure for advanced Research and Development with expertise covering the entire spectrum of Nuclear Science and Engineering and related areas.
The Industrial Visit of S.Y.B.M.S. and T.Y.B.M.S. scheduled to Jodhpur – Jaisalmer from 6th to 12th January, 2016.
Educative and enlightening tours are regularly organized for the students to visit top of the order industries. These visits provide an invaluable exposure to the students on several practical aspects of the industry and its functionality.
During the second term Industrial Visits were organized for Third year students at Amritsar and Dalhousie from 10th to 18th December, 2015 where students visited Essma Textile.
Industrial Visit was arranged for S.Y.B.Sc.(C.S.) students to Delhi – Agra – Jaipur. Students were given insight into the ways software industry works in Compucomp Software Ltd., Jaipur.