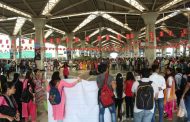 "Women Development Cell and Marathi Vangamaya Mandal celebrated "International Women's day" on 8th March 2017 by felicitating all working women's in Panvel Railway Station premises as well as all teaching and non-teaching staff member of Pillai college of Arts, Commerce and Science New Panvel. They were felicitated by offering a rose and giving them special batches made by students conveying the message "You Are Special". 500 working Women were felicitated."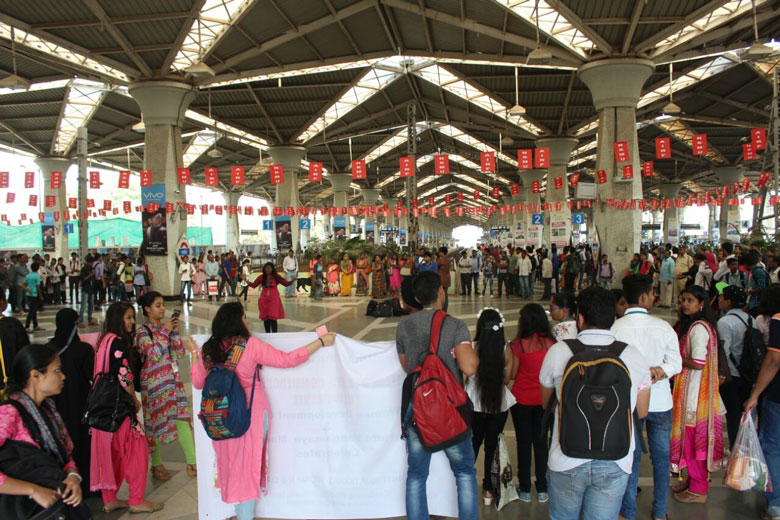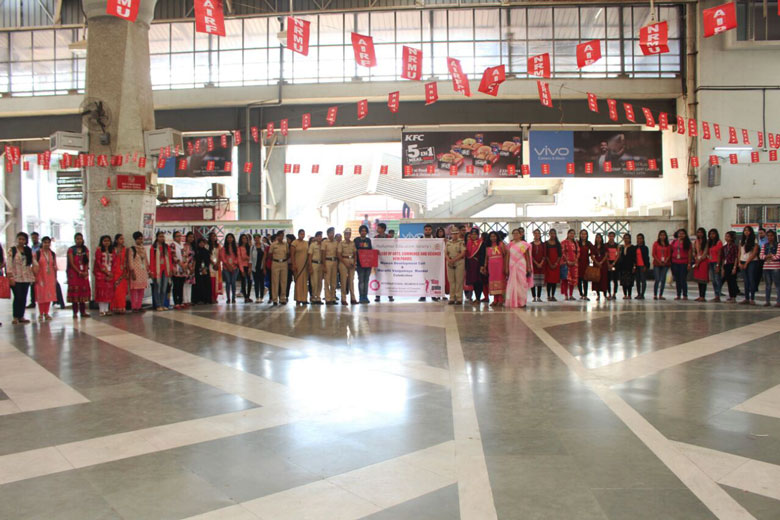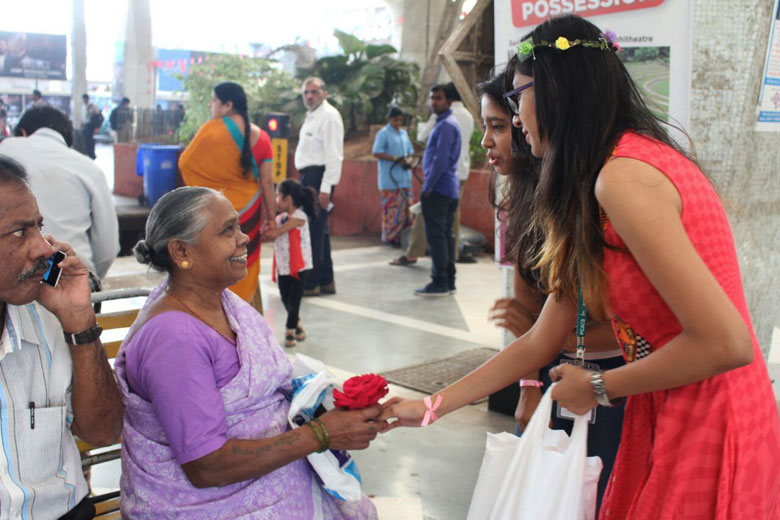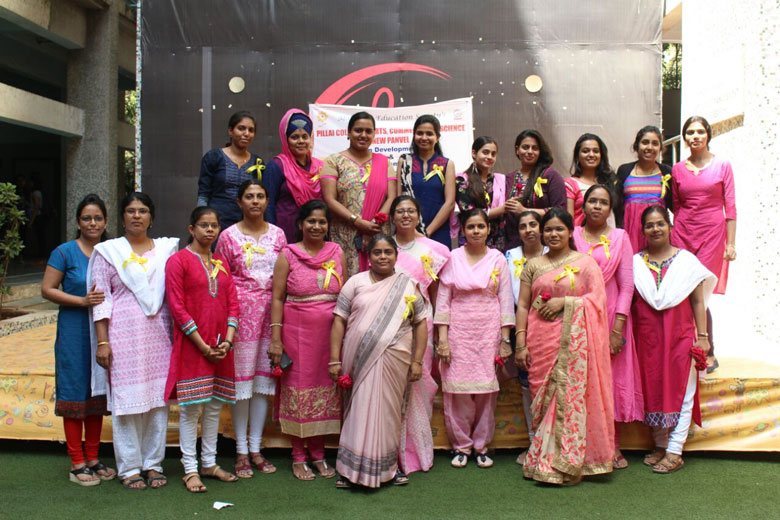 Marathi Vangamaya Mandal celebrated Marathi Bhasha Gaurav Din on 27th February, 2017 as a tribute to V. V. Shirwadkar's Birth Anniversary. A Guest Lecture was conducted for the members of Marathi Vangamaya Mandal. Advocate Prathmesh Soman was the Chief Guest for the event, who addressed the students with Marathi Literature. He guided the students on use of Marathi Bhasha Gaurav in day to day working. Also make everyone aware about the literature available in marathi language, how Marathi language can be preserve.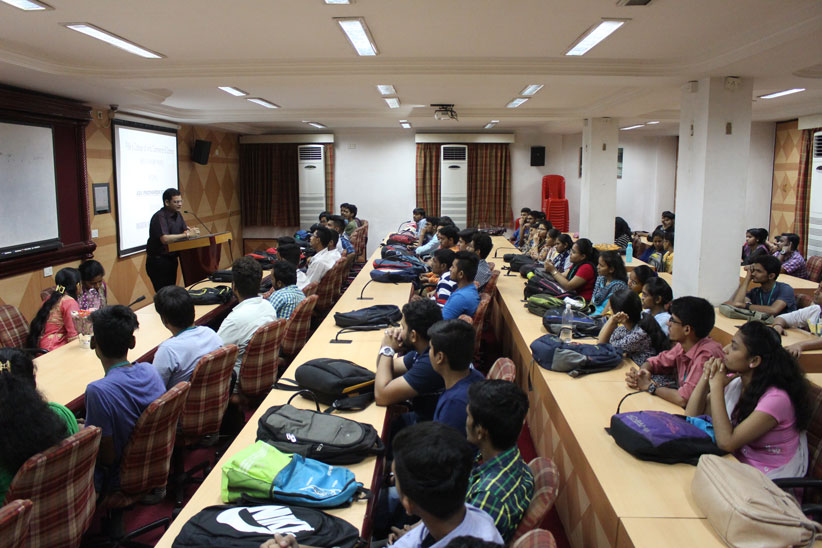 Marathi Vangamaya Mandal celebrated Shiv Jayanti on 18th February, 2017. Dr. Gajanan Wader was honoured as a Chief Guest to grace the occasion. Many students actively participated in the celebration. They performed various traditional Maharashtrian dance forms such as Gondhal, Naman, Powada, lathi-kathi etc. They also performed skit on whole life of Shivaji Maharaj. An exhibition was arranged which had all the details relating to life of Shivaji Maharaj. Programme came to an end followed by performance of Naadsphurti Dhol tasha pathak. All the students and teachers participated in this event by wearing Maharashtrian attire.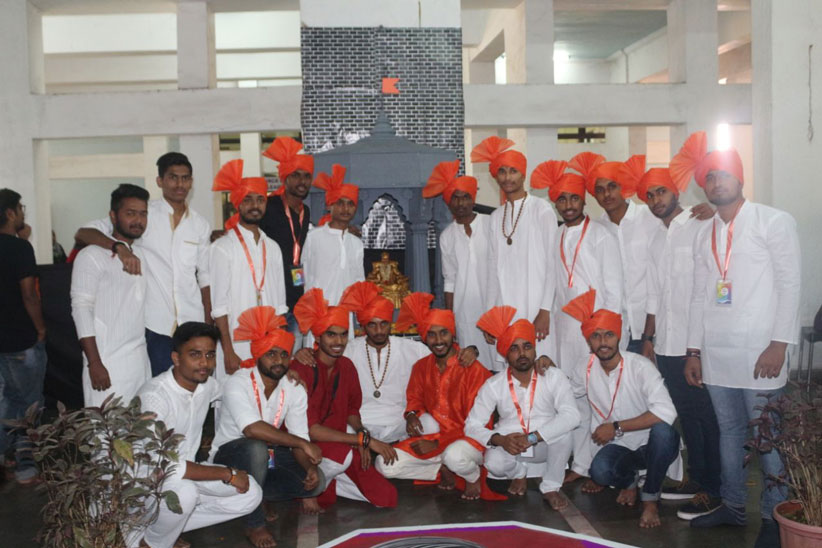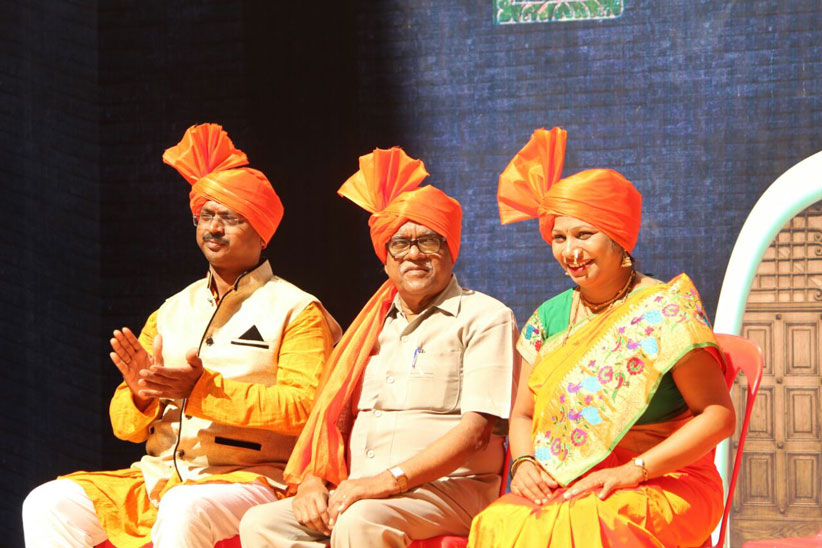 Marathi Vangamaya Mandal celebrated Indian Constitution Day on 26th November, 2016 with guest lecture on 'Structure of the Indian Constitution'. Speaker for the ceremony was Mr. S. A. Bangare. Constitution Day is celebrated in India on 26th November every year to mark the august occasion when Constituent Assembly of India adopted the Constitution of India on behalf of the people of India.
Dr. Bhimrao Ramji Ambedkar had died on 6th December in the 1956. This day is considered as Dr. Babasaheb Ambedkar Mahaparinirvan Din or death anniversary which is celebrated every year all over the India. On account of death anniversary of Dr. Babasaheb Ambedkar, Marathi Vangamaya Mandal organised "Elocution Competition" on the topic "The Father of Indian Constitution" on 5th December, 2015 to pay him a lot of tribute and honor.
To give platform for the students to develop and show their talent of singing competition was organized on 28th September, 2015.
Participants for the competition
Stalin
S.Y.B.Mass Media
Laxmi Nair
S.Y.B.Com. Accounting and Finance
Sadaf
S.Y.B.Com.
Anjali Nair
F.Y.B.Com.
Winners for the singing competition
First winner
Stalin
S.Y.B.M.M.
Second winner
Anjali Nair
F.Y.B.Com. B
Marathi Vangamaya Mandal of Pillai College of Arts, Commerce and Science had organized "Article writing competition" on 19th September 2015, to inculcate the creative thinking and develop the literary skills among the students. The competition was conducted in Marathi. Different areas were covered "Lahan kutumb sukhi kutumb", "Andhashradha- ek Shaap", "Andhashraddha hi samajala lagleli kid", "Andhshradheche Nirmulan", "College life", "Mobile Vidhyathyacha mitra ki shatru". All current issues were covered in the articles.
Winners of Marathi Article Writing competition
First Winner
Harshali Avinash Tandel
F.Y.B.Com.
Second winner
Neha S. Tambe
F.Y.B.Com.
Third winner
Sayali Satish Tandel
F.Y.B.Com.
Participants of Competition
Harshali Avinash Tandel
F.Y.B.Com. B
Yograksha Varsolkar
F.Y.B.Com. B
Neha S. Tambe
F.Y.B.Com. B
Prerna Poshilkar
F.Y.B.Com. B
Sayali satish Tandel
F.Y.B.Com. B
Disha Shah
F.Y.B.Com. B