Women Development Cell had organised a Power Point Presentation Competition for students on 8th September, 2017 on the topic 'Success Stories of Women Empowerment Schemes in India'. 10 students of first, second and third year participated in the event. The session was judged by Assistant Prof. Surekha Padmaraja and Assistant Prof. Lakshmi Sarma of B.M.M. Department.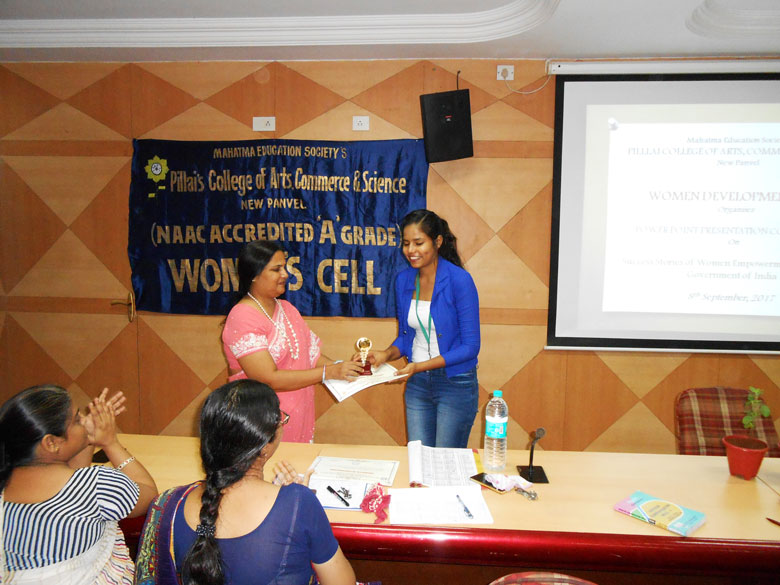 Women Development Cell organised Self-defence Training Programme for girl students on Friday 14th July, 2017. The session was conducted by Mr. Harjeet Singh Nagi who is a trainer for 5 Dan Okinawan Goju Ryu Karate Do, 5 Dan Free Style Kungfu, 3 Dan Kick Boxing, 3 Dragon Taiji. 56 students were trained in the techniques of self-defence.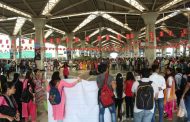 "Women Development Cell and Marathi Vangamaya Mandal celebrated "International Women's day" on 8th March 2017 by felicitating all working women's in Panvel Railway Station premises as well as all teaching and non-teaching staff member of Pillai college of Arts, Commerce and Science New Panvel. They were felicitated by offering a rose and giving them special batches made by students conveying the message "You Are Special". 500 working Women were felicitated."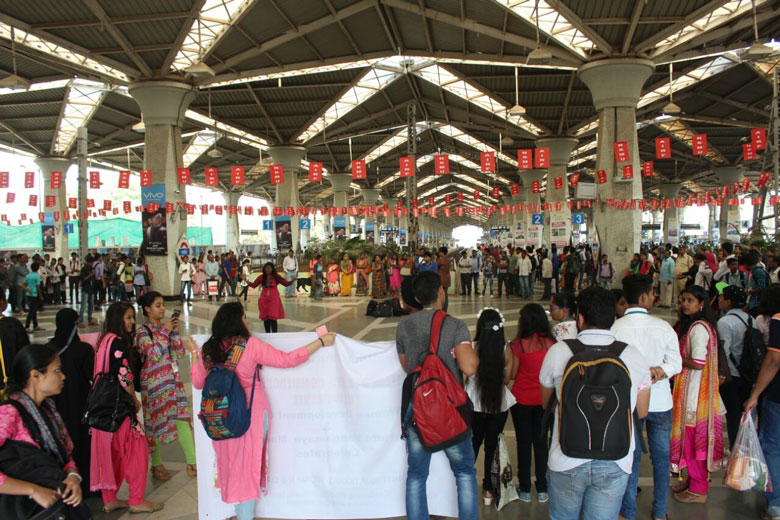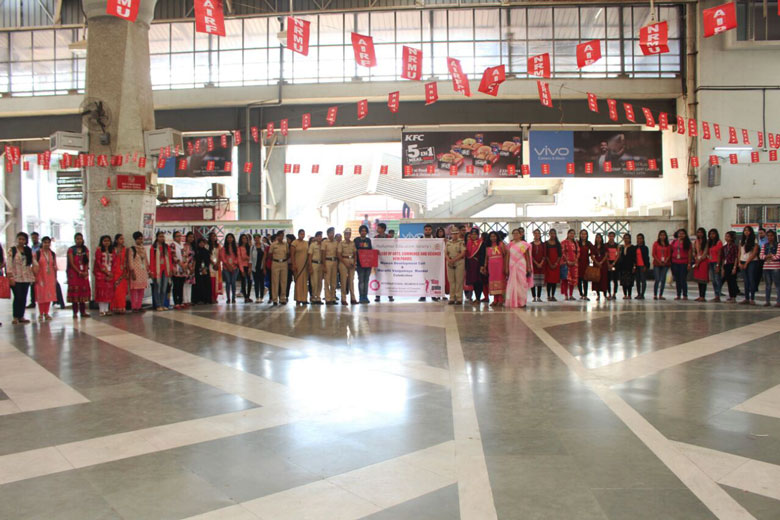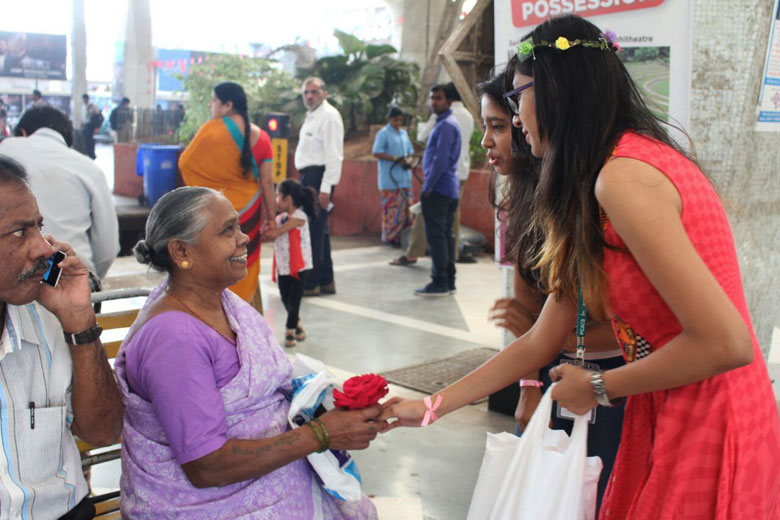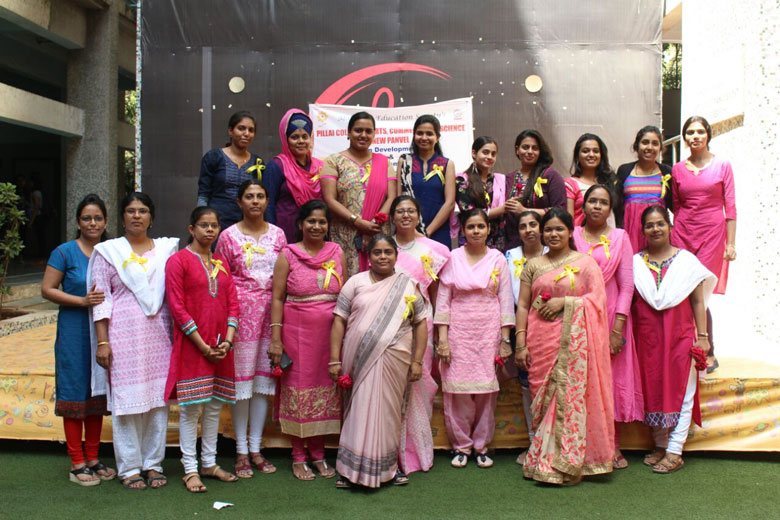 Internal Complaints Committee (ICC) & Women Development Cell (WDC)
We had organised an Awareness Campaign through poster exhibition on Zero Tolerance of Sexual Harassment of Students & Women in our campus on 27th February, 2017 as directed by Maharashtra State Commission for Women. The objective was to create awareness about the University Grants Commission (Prevention, Prohibition & Redressal of Sexual Harassment of Women Employees and Students in Higher Educational Institutions) Regulations, 2015.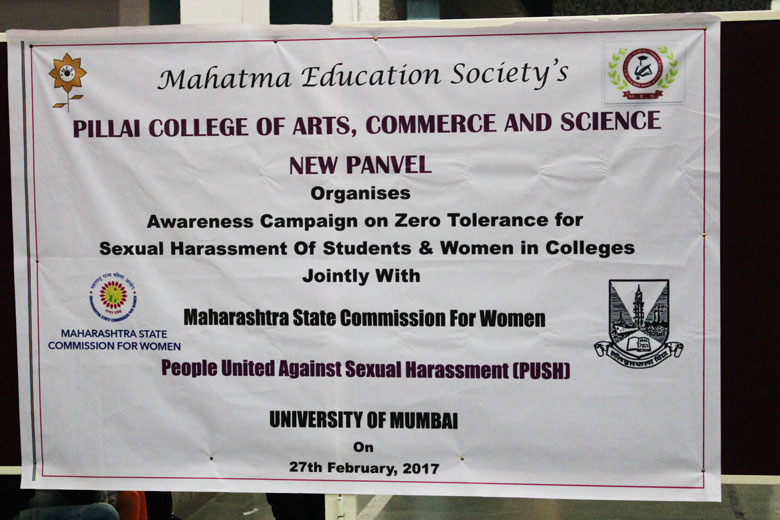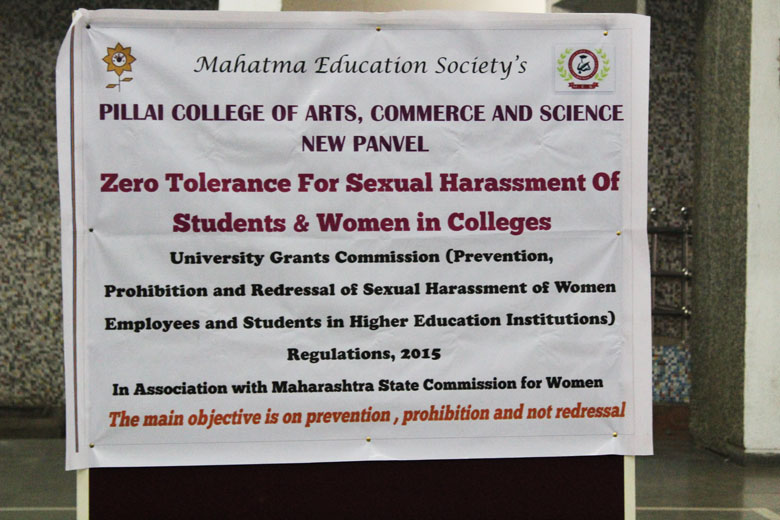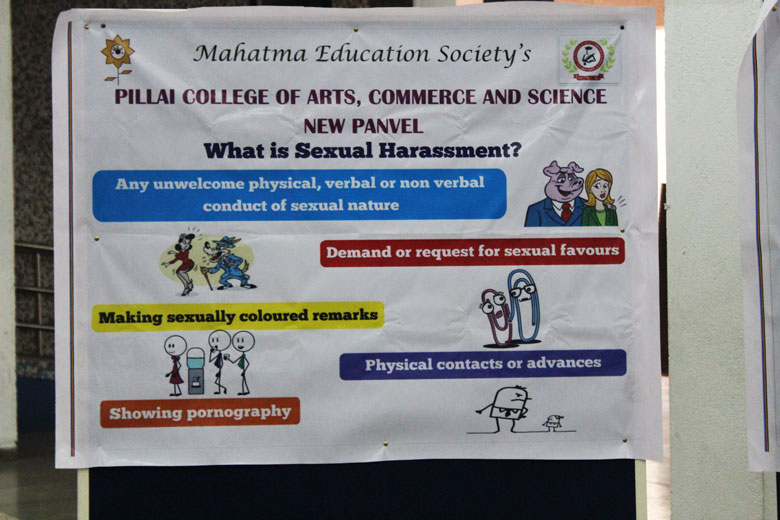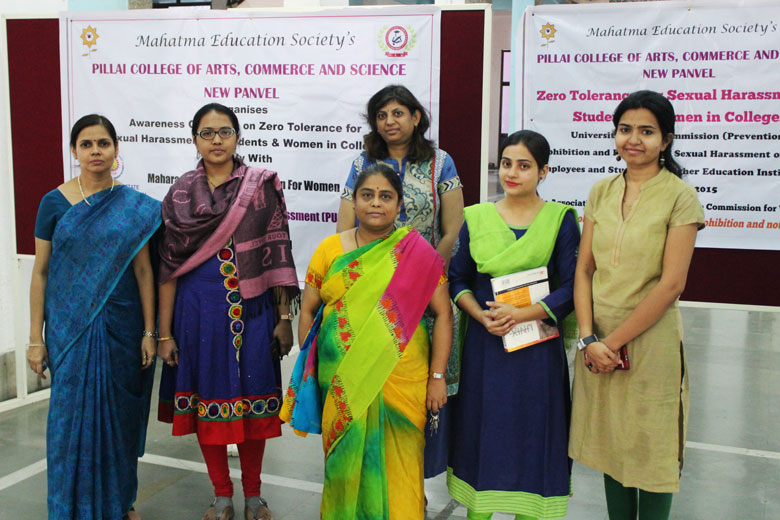 Our students were informed about the following:
What is sexual harassment?
Composition and role of Internal Complaints Committee (ICC)
Inquiry & Redressal Procedure
Around 1,050 students, teaching and non-teaching staff participated in the drive.
Snacks and chocolates were distributed to the students.
Dr. Daphne Pillai
(Principal)
Mrs. Monali Ray
(In-charge, WDC)
Mrs. Kiran Deshmukh
(In-charge, ICC)
Organised a Lecture on "Gender Equality" on 24th February, 2015 in association with N.G.O. partner Stree Mukti Sangathana, Vashi.
Seminar on "Self- Motivation" on 14th November, 2014 was conducted by Ms. Vani Achari, Assistant Professor, Pillai College of Education and Research, Chembur, Mumbai.