EDP cell had organised a session on "Opportunities and Challenges for Startups in India" on 3rd December, 2019 at 10.00 p.m. in Mini conclave. The seminar was in two session. The first Guest Speaker for the session was Ms. Surabhi Rao, Director and product development Head of her family business Narsipur Chemical Pvt. Ltd. The Second Speaker for the session was Ms. Harshala Chavan, The Founder and CEO of Readnet.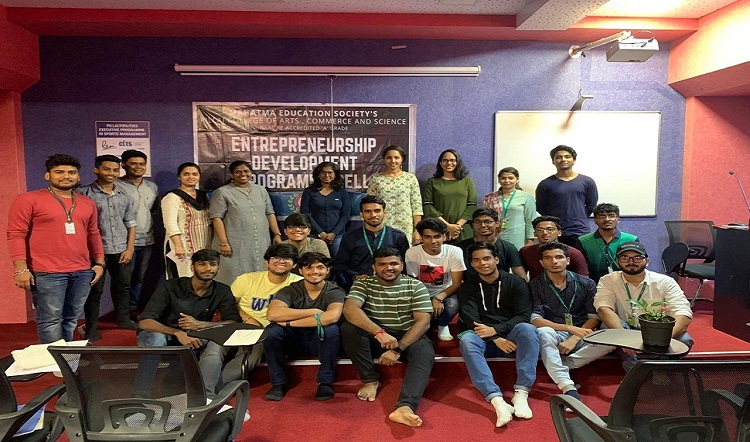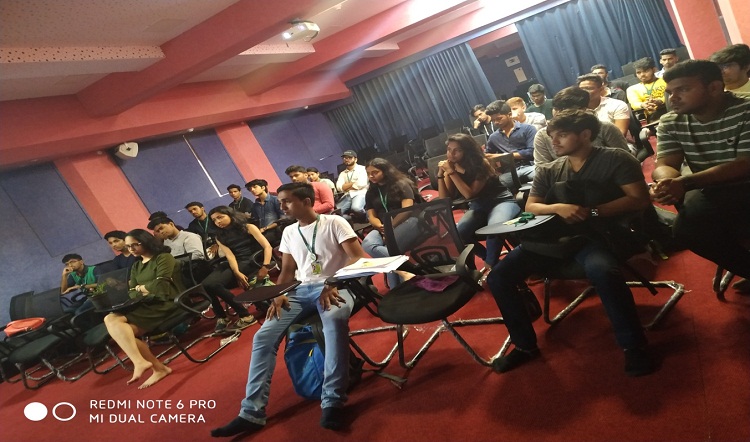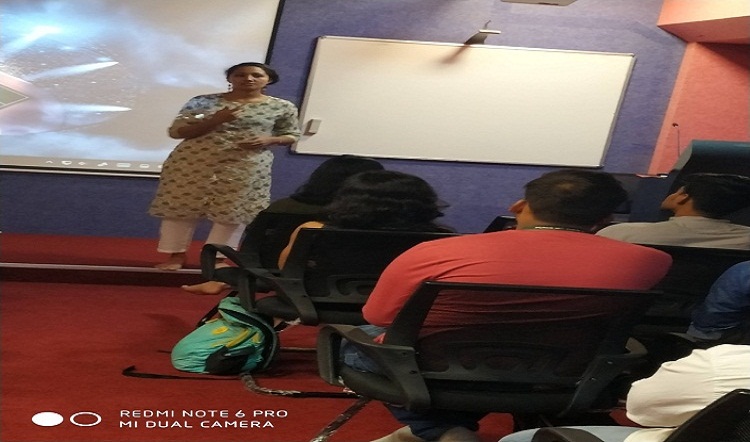 The session was attended by a total 32 Students. The session started with Ms Surabhi Rao introducing herself to the audience. Ms. Surabhi Rao highlighted on the Opportunities waiting for young Entrepreneur. The session was very informative and helpful. Students got an insight in regard to the sector that are blooming and the opportunities that they can explore as an Entrepreneur. Ms. Surabhi Rao also highlighted on the the hurdle she had to face in her business and how did she managed to come out of it
The second session was taken by Ms. Harshal Chavan a very young entrepreneur. She Started her session with her Journey of becoming an entrepreneur. Ms. Harshala Chavan had focused on the challenges faced by her in becoming an entrepreneur. Ms. Chavan also enlightened the students about the hurdle that might come up in the process of becoming an entrepreneur and how should one deal with it.
Both the young generation speakers were very knowledgeable and kind to resolve the doubts raised by the students. The feedback received by the students were very good. Students thoroughly enjoyed both the session.