Women Development Cell had organised a Power Point Presentation Competition for students on 8th September, 2017 on the topic 'Success Stories of Women Empowerment Schemes in India'. 10 students of first, second and third year participated in the event. The session was judged by Assistant Prof. Surekha Padmaraja and Assistant Prof. Lakshmi Sarma of B.M.M. Department.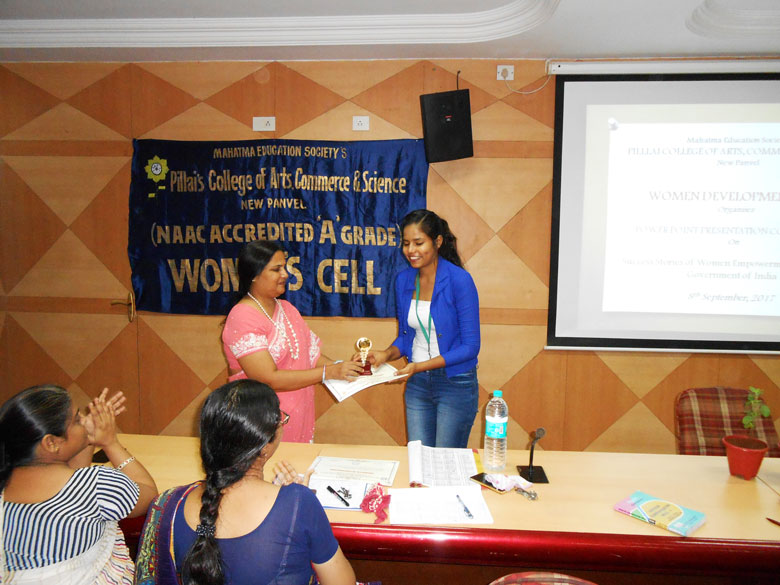 On 17th August 2017, Department of Biotechnology and Biotech Association held "Best Out of Waste" Competition to inculcate students with the concept of making useful things out of waste materials using their creativity. It turned out to be a great success with students participating very enthusiastically.
Every group had an unique idea in making a beautiful product out of materials which were merely kept to be disposed off. It was a stupendous platform to see used bottles, old cloth, newspapers, CD's, used pots and many more being transformed into such attractive products.
The Judges for the same, Professor Gopalkrishnan Pillai, Faculty member and Trustee of Pillai's Institute and Professor Shabab Rizvi, Faculty member of Department of Economics and Head of N.S.S. Unit of PCACS were amazed by the innovative ideas of students. Even though only few groups managed to win, every group was a winner with their unique idea of making best out of waste.
23rd February, 2017, New Panvel: Ms. Raveena Menon a T.Y.B.M.M. Advertising student from Pillai College of Arts, Commerce and Science won the First Prize in an Inter-Collegiate Paper Presentation Competition for students on 'Digital India – Challenges Ahead' organized by the Karnala Sports Academy Barns College of Arts, Science and Commerce at New Panvel. The event comprised of 3 streams – Information Technology, Commerce and Arts.
The Digital India program is a flagship programme of the Govt. of India with a vision to transform India into a digitally empowered society and knowledge economy. It was launched on 1st July, 2015 by P.M. Narendra Modi. The students had to choose a theme and conduct a detailed research on it, where-after the research work had to be explained through a Power Point Presentation based on certain guidelines. The presentations were judged by Dr. Farhat Shaik and the best three papers were awarded and felicitated by the CEO of KSA Barns College.
Ms. Raveena Menon won 'The Best Paper Presentation Award' for her outstanding research work on the topic 'Demonetisation and its impact on the common man'.
The patrons for the event included Hon. Shivdas Kamble (CEO of Barns) along with Event Advisors, Dr. Shivaji D. Sargar (HOD in English, UOM) and Mr. K. K. Bhoir (Principal of KSA Barns College).
The event was a grand success, where students (Undergraduate, Post Graduate and MBA) were given an opportunity to present their best research work in the most creative way and to develop a level of confidence in them.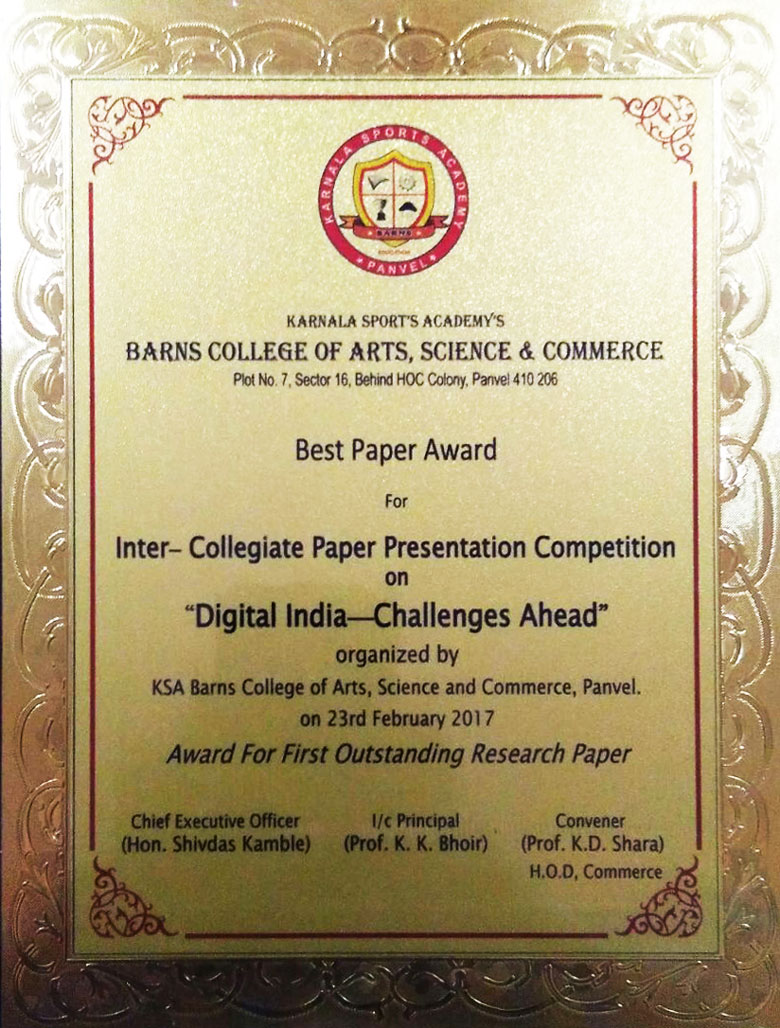 Debate Competition: Economics Association conducted a Debate Competition on 16th December, 2016.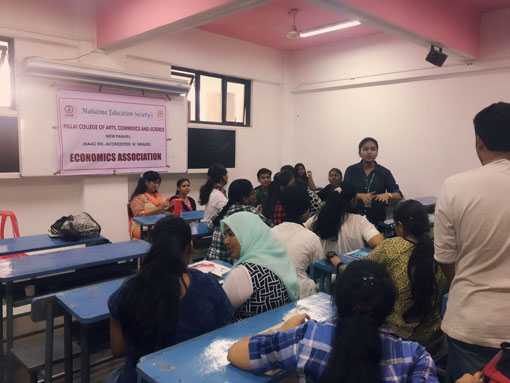 The theme of the event was 'Demonetization'. 26 students participated in the said competition. The event was judged by Dr. Rinkoo Shantnu and Dr. Aarti Sukheja. The students were well prepared for the purpose and charmed the audience with their performance.
All the participants were given 2 minutes to present their respective points following which students participated in an open debate challenge where the participants brainstormed on the said theme. The prize winners were applauded for their performance.
Rasha Kirmani, S.Y. B.Com. A/F student won outstanding research paper at Intercollege Paper Presentation Competition for students on 'Make in India- A change in Indian Scenario, HRM, and Marketing, Finance organized by KSA Barns College of Arts, Science and Commerce on 27th January, 2016.
Ms. Rasha Kirmani second year student has secured 1st prize for Fashion Show event in Intercollegiate Cultural Fest 'Maharashtrotsav 2015-16' at Elphinstone College, Mumbai.
Aparna Nair, F.Y. B.Com. A/F student, a member of Marathi Vangamaya Association won second prize at Matoshree Ramabai Ambedkar 33rd Intercollegiate Elocution Competition on 'Prohibition on Women's Entry into Religious Places' organized by Siddhartha College of Commerce and Economics, Fort on 22nd January, 2016.